_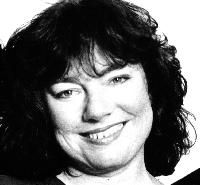 Country/Americana artist and songwriter Laurel Michaels has performed throughout her New England home, with occasional side trips to play in Nashville and the high desert of Southern California.
Gigs at pool parties, pool halls, concert stages, truck stops, charity balls, farmers markets, barn dances, county fairs, and many other venues too numerous to count (never mind remember!) have all played a part in shaping her unique style. Especially the ones that have let her dog hang out on stage or roam through the audience :)
Her most recent project, the "Crescent Sky" EP, finds her working with Emmy award-winning producer Stephen Webber on an inspired collection of fresh country songs that speak to the heart.